We are a group of parents, teachers, staff and community members who are passionate about public education as a means to enhance our children's potential for a healthy and meaningful life. We are Blaine County citizens who wholeheartedly support our schools and teachers. BCEF began in 1992 under the leadership of Len Harlig, Trina McNeal, Ritu Shivdasani, Jim Lewis and Mike Chatterton, who started the BCEF to raise funds for the creation of Founders Field for school sports. Since that time, BCEF has expanded its mission. Now, we hope that by engaging our community and raising resources, and by aligning our programs with the Blaine County School District's goals, we make a difference in our children's futures.
Blaine County Education Foundation Staff & Board Members
Debbie Brickley
Board Member | Parent
Debbie Brickley has two children in the BCSD. She works in global public health, and feels strongly about the importance of high-quality and equitable education in our community.
Jennifer Card
Board Member | Parent
Jennifer Card is a passionate supporter of education and an equine veterinarian who has lived in the valley with her family since 1997.
Marsha Azorsky
Board Member | Retired Teacher
Marsha Azorsky has lived in Hailey full time since 1993. She is a retired teacher and has taught school in Pittsburgh, Meridian, Alaska and Blaine County.
Lyman Drake
Board Member | Community Member
Lyman Drake is a long-time resident of the Valley and has served on the Board for many years.
Mark Sauvageau
Board Member | Principal
Mark Sauvageau has been a BCSD teacher and administrator for 22 years. He and his wife, a first grade teacher, have three girls who love being part of the Wood River Valley.
Mitch Hollins
Board Member | Community Member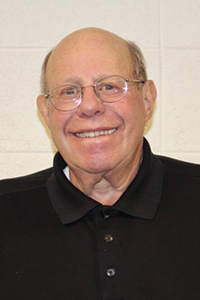 Mitch Hollins is a retired attorney and business executive who believes that every child should have the opportunity to reach his or her potential, regardless of background or financial circumstances.
Alicia Hollis
Chair | Teacher
Alicia Hollis has been an elementary school teacher for 12 years, most spent in a bilingual classroom. She is a reading specialist at Hemingway STEAM and has two little boys.
Karen Bliss
Secretary | Retired Teacher
Karen Bliss has lived in Blaine County since 1989; both sons returned to the valley to raise families. A retired dual immersion teacher, she actively supports cultural diversity in the community.
Alyssa Eagan
Treasurer | Community Member
Aly Tolles moved to the Valley in 2016 and loves the nonprofit community. As the Finance Director for Higher Ground, she is passionate about giving everyone the opportunities to meet their goals.
Kristy Heitzman
Executive Director
Kristy Heitzman has lived in the Wood River Valley for 16 years. She is an advocate of children with decades of experience working in nonprofits. She has 3 children enrolled in the BCSD.
Email: kristy@supportbcef.org
Phone: 208-578-5449